Magwood Retreats
The idea of experience retreats have been evolving for years. The culmination of this new concept has been inspired by the community that I am grateful to be a part of. As with so many of us, I've been growing a deeper interest and passion from my roots in food into health, wellness and broader lifestyle.
What makes these experiences special is the age old belief that the sum is greater than its parts. This is an intentionally woven thread connecting you to each other, experts and places creating a meaningful day that will leave you refreshed, energized, connected, nourished and revitalized. These retreats, created with thoughtful sequencing and cohesive experiences will fill you up. These experiences are a well-deserved personal investment that will nurture your vulnerability, freedom, sense of play, exploration, joy, meaning and connection with other likeminded people and experts.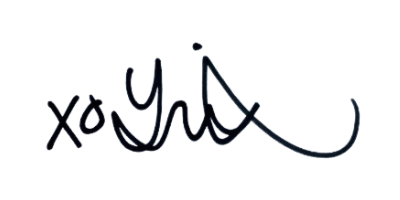 Retreats
Urban 1/2 day Retreats- Downtown Toronto and Midtown Editions

For groups of 10-25

Curated experiences featuring some of Trish's favourite experts and places across fields and industries of interest. Hosted by Trish, guided by loved and respected industry experts in fitness, wellness, food + wine in inspiring venues.

Private Studios + Chefs Tables

Starting Fall 2023.

Book or inquire with Trish

Escape Overnight 2 day lifestyle experience retreat

For groups of 8-16

Available for customized corporate team and client experiences and private groups for milestone celebrations.

Curated + hosted by Trish Magwood. Guided by loved and respected industry experts in fitness, wellness,food, wine, travel and more.

Prince Edward County Thur September 7th - Fri September 8th  Wander the Resort
September, October 2023 for private groups. Wander the Resort + experience stops throughout Prince Edward County.
Creemore-Collingwood, starting September 2023

Book or inquire with Trish

Lifestyle Adventure Retreat - A week in Nosara Costa Rica

Limited space available

The ultimate trip of a lifetime, For individuals, couples, families, small groups.

Curated + co-hosted by Trish Magwood + Lindsay Sukornyk – executive coach, yoga teacher, resident and expert in Nosara.

Sat Feb 24-Sat March 2, 2024.  At The Bodhi Tree Yoga Resort.

November 2023, February 2024 private group dates available

Get on the list
Cook with Trish: Virtual Cooking Class Experience with Trish Magwood
Gather your clients, work colleagues or friends for a lunch (or night) of virtually cooking together.
Trish will organize your special virtual food experience event with recipes from her cookbooks. She will provide suggested menus for you to customize to your group along with the necessary equipment list and shopping list. You will get your groceries from your favourite local store and then settle in for an entertaining night of Trish hosting and guiding your night of cooking, entertainment, visiting and enjoying a great meal. Wine pairings and delivery are suggested and Trish will provide more detail. 3 dishes are typically recommended for a 1.5 hour event, allowing an hour of cooking and 30 minutes of social and wine chat.
Full details